About Aria Jewellers
Aria Jewellers has been selling, repairing, and restoring jewellery in Toronto for over 20 years. We opened our store at Crossways Mall, in downtown Toronto in 1998 and have continued to build and grow our business over the years.
We offer our services in English, Serbian, Croatian, Mandarin and Vietnamese.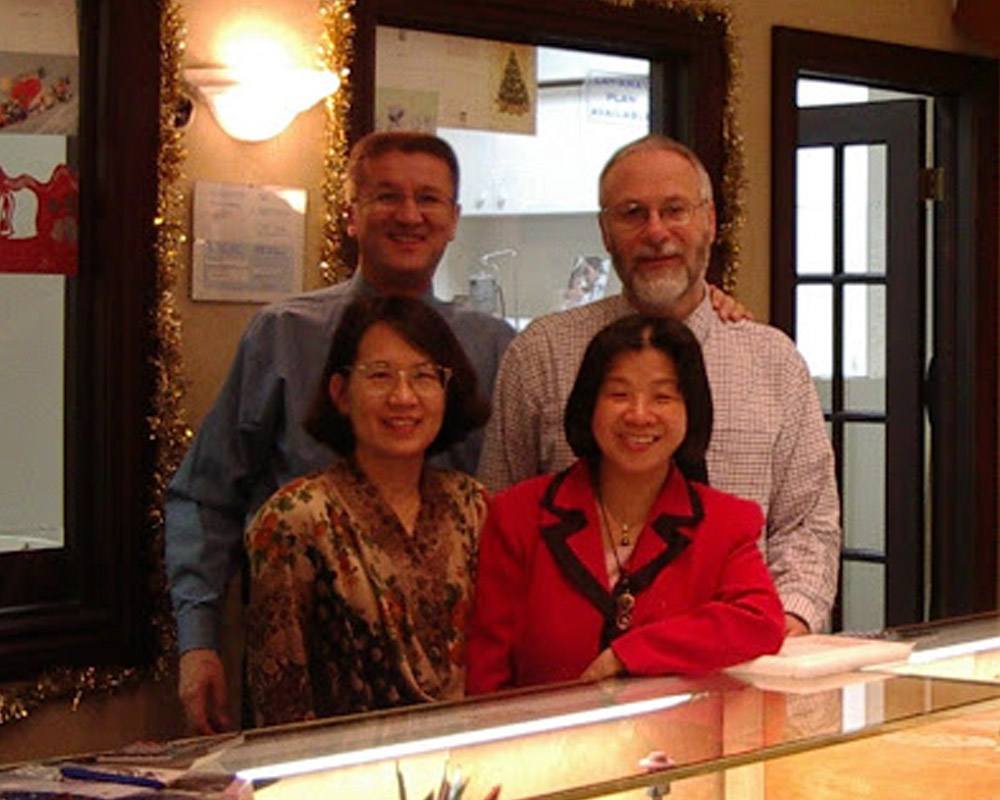 Our Story
Our team of goldsmiths, gemologists, and watchmakers have a combined 75 years of experience working in the jewellery industry and they take great care and pride in the work they do.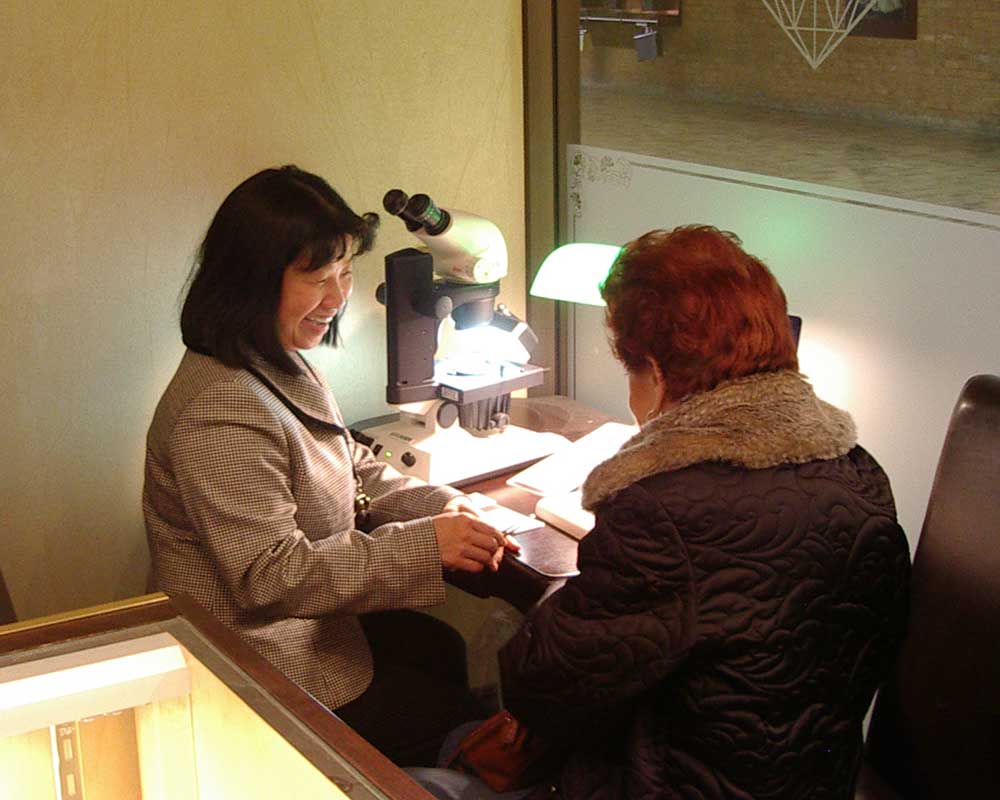 Welcome to Aria Jewellers Inc.!
My name is Huong Ly and I am a qualified, knowledgeable, and experienced gemologist, gem setter and goldsmith. I opened my business at the Crossways Mall in 1998 after working in the domain of jewellery since 1984.
I have really enjoyed my work and my customer relationships. Everyday is a new experience and challenge that I face with an open mind.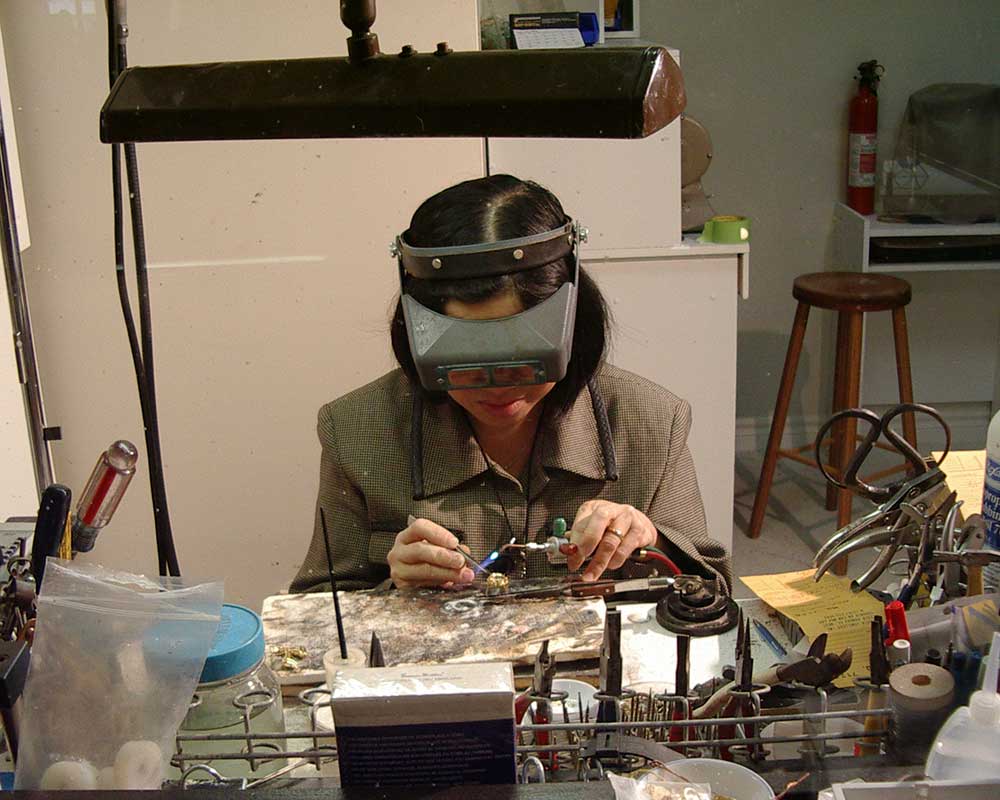 Restoration & Custom Designs
With full service and all repairs done on the premise, Aria Jewellers can mend any of your jewellery or watch needs with the best quality craftsmanship. We specialize in retaining the sentimental value of family heirlooms. Visit our location to receive an estimate on any repair work you are in need of.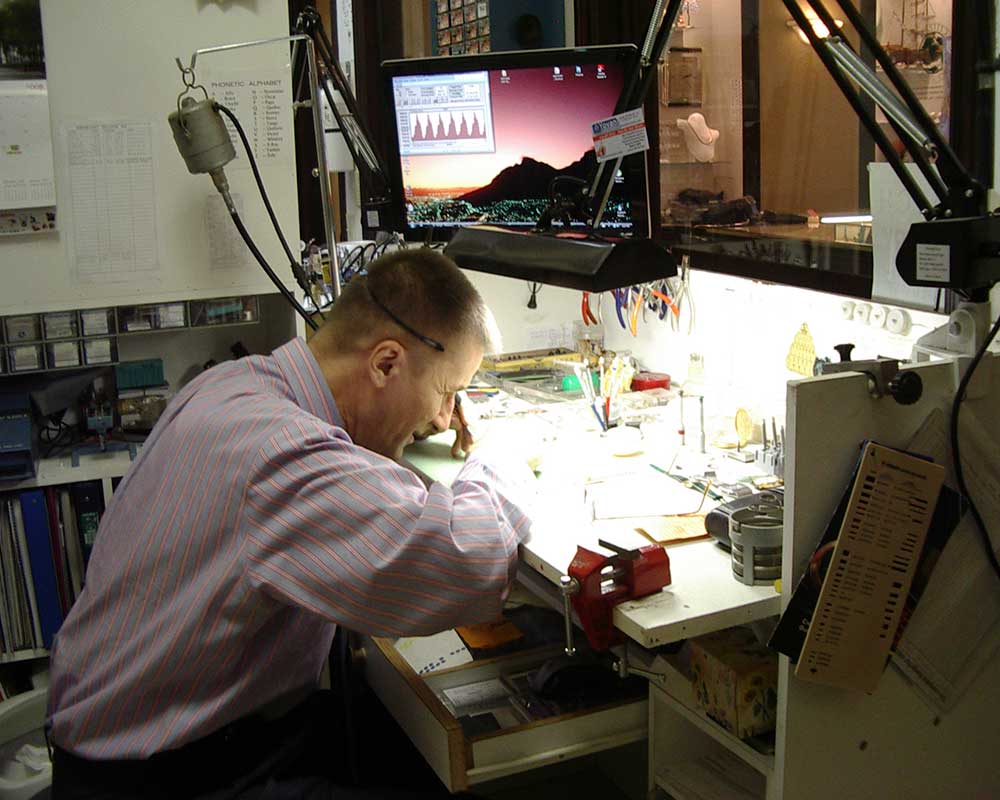 Watch Repairs & Services
Aria Jewellers has been trusted in watch and small clock repair and restoration for over 20 years. Our skilled watchmaker from Europe has almost 40 years of experience in servicing various Swiss brands of mechanical and quartz watches, including fine luxury brands. Whether you are in need of a simple battery or glass change, a band replacement, a complete technical revision or a restoration, we have you covered.
Our Toronto Jewellery Store Testimonials